Last Reviewed: April 2022
Reviewed by: JES
Download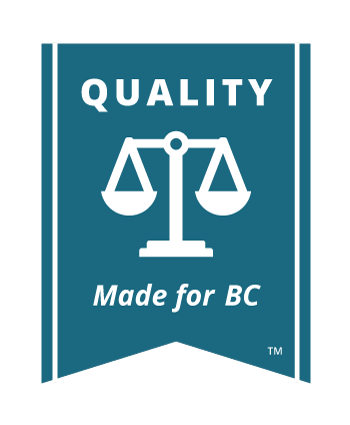 In BC, there are a range of free legal help services available to individuals going through separation and divorce. The information below provides a summary of these services, with information on how to learn more about accessing these services.
Legal Aid BC can provide legal advice, representation and information for those who qualify. They usually will only provide legal representation in family matters for those who meet their income requirements and where safety is at risk.
Family Justice Counsellors (FJCs) are trained mediators and family law specialists that work out of more than 40 Family Justice Centres throughout BC, as well as Justice Access Centres. FJCs help families resolve their issues about guardianship, parenting arrangements, contact with a child and support. The are no costs for services.
Access Probono provides BC's Lawyer Referral Service which helps British Columbians get legal advice and find a lawyer, regardless of their income. Users of this service can schedule a free 30-minute meeting with a lawyer to discuss their legal issues, including questions about separation and divorce. Visit the website to learn more or call: 1-800-663-1919 to book an appointment. 
The Justice Education Society (JES) provides free answers to legal questions. Each year, this service responds to thousands of inquiries across a wide spectrum of legal issues, including separation and divorce. Have a legal question? Ask JES! Visit LegalHelpBC.ca to use the live chat (Monday to Friday, from 11am to 2pm) or call toll free: 1-855-875-8867.
Legal Aid BC provides this phone-based service for low-income households with a family law issue. If you have 4 or less people in your household and earn about $50,000 per year or less (net $3680/month), you may be eligible for free legal advice over the telephone from a family lawyer. See the website for more information and to see if you qualify.
Legal Aid BC provides free legal advice by Family Duty Counsel lawyers that are located in many courthouses throughout the province. This assistance is most often to help clients in court on the day of their hearing or trial. Low-income individuals going through separation or divorce may be eligible for up to 3 hours of legal advice from Duty Counsel. See the website for more information and to see if you qualify.
Rise is an independently operated legal clinic that provides support to women with family law matters, including divorce, custody, protection orders, support, etc. Rise is a teaching clinic, with services provided by supervised students. Rise determines the type and level of assistance they provide. Visit their website to learn more and complete their intake form.
The Clicklaw HelpMap provides a searchable directory of legal help services available in BC. Users can search by topic and/or location to identify family law services available in their area. There are currently more than 90 BC services listed under family law.
Need Legal Help?
LIVE
Mon - Fri
11 AM - 2 PM

Call or Text Free
1-855-875-8867