Last Reviewed: March 2023
Reviewed by: JES
Download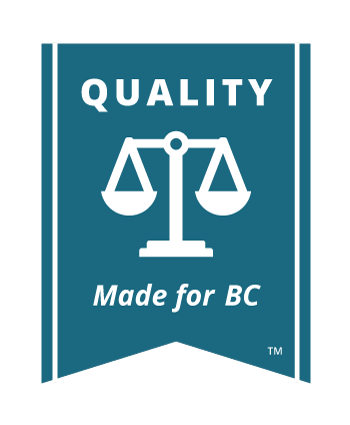 Responding to an Action Basics
If you have received a Notice of Civil Claim, and you are named as the defendant, you are being sued. You only have a short time to file your reply with the court. Be sure to review the whole document carefully as soon as you get it. The Notice of Civil Claim form includes a blank Reply form with instructions to help you fill it out. Do not ignore a Notice of Civil Claim! If you do nothing, the claimant can get a default judgment against you.
A notice of civil claim is a document that starts a lawsuit against you. The person who started the action is called the plaintiff and you are called the defendant. For more information on what a notice of civil claim is, review Starting a Claim.
Generally, you must be personally served with the notice of civil claim.
Personal service usually means that someone (normally a process server) will have personally handed you the document or will have left the document with an adult at your home or work.
However, if a person has difficulty serving you, the rules provide for other ways for you to be served. If the claim is against a company, the company may be served through its registered office or its officers.
Once you have been served, procedural time limits relating to your lawsuit begin to run.
Time limits
Once you have been served with a notice of civil claim, you need to file a Response to Civil Claim.
A response to civil claim lets the plaintiff know that you are going to defend the claim started against you. It also provides the plaintiff with your address for service.
You will need to prepare, file and serve a response to civil claim within 21 days (if you live in Canada). How long you have to respond depends on where you live and were served:
| | |
| --- | --- |
| Time Limit | If you live (and were served): |
| Within 21 days of service | within Canada |
| Within 35 days of service | in the United States |
| Within 49 days of service | anywhere else in the world |
When you calculate the number of days you have to file a response, you do not include the day you were served.
What Happens If You Are Late, or Do Not File a Response?
If you wish to defend yourself but have filed your response late, the registry will still accept it for filing. However, there is a risk that a "default judgment" may have been
A default judgment is when the Court awards the plaintiff what they claimed because the defendant did not file a response in time.
See Rule 3-8. A default judgment means you lose the chance to tell the Court your side of the story before they give the other side an order for what they asked.
For more information on default judgment, see Avoiding Trial.
If a plaintiff obtains default judgement against you, it may still be possible to mount a defence. However, you would have to make an application to the Court to set aside the default judgment.
In order to set aside a default judgment, you must convince the Court that:
You did not willfully or deliberately fail to file a defence to the plaintiff's claim.
You made the application to set aside the default judgment as soon as reasonably possible after learning that judgment had been given (or providing an explanation for the delay); and
That you have a defence to the claim worth investigating.
You need to prove this with affidavit evidence. For more information on preparing an affidavit, see Affidavits. For more information on bringing an application, see Chambers Applications.
Remember
Having a lawsuit started against you is stressful. However, it is important to remember a few key things:
Most lawsuits never go to trial: Just because you were served with a claim does not necessarily mean that you are going to a trial. In fact, most lawsuits either settle, are withdrawn, or are abandoned without going to trial. For more information on how to settle a lawsuit, see Alternatives to Going to Court
You have not told your side of the story: You may feel like unfair allegations are being made about you. However, at this point, they are just allegations, not proven. You have not had your chance yet to tell the other side of the story
You do not have to tackle all of the lawsuits at once: There are a lot of steps leading up to trial in order to respond to a lawsuit. However, you do not have to do them all at once. Rather, as long as you stay organized, you can take the challenges one at a time as they arise
If it is possible, it is a good idea to get professional legal advice as soon as possible after you are served with a lawsuit. A lawyer can let you know if the lawsuit has any merit, and can tell you the next steps. For more information on how to find a lawyer, see Get Help.
Need Legal Help?
LIVE
Mon - Fri
11 AM - 2 PM

Call or Text Free
1-855-875-8867