Last Reviewed: March 2023
Reviewed by: JES
Download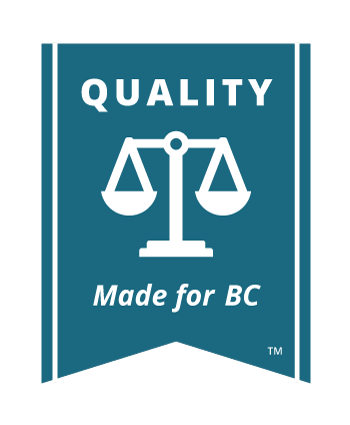 Prepare Notice of Hearing
Once you have a court date, the petitioner can prepare and file a Notice of Hearing in Form 68.
Preparing Your Petition Record
The petitioner must prepare a petition record for the court. A petition record contains all the documents you will refer to in your hearing. Requirements for a petition record are set out in Rule 16-1(11).
The Petition Record must be filed by 4 p.m. one full business day before the hearing. That is, if the hearing is on a Wednesday, the Petition Record must be filed by 4 p.m. on Monday. If the hearing is on a Tuesday, it must be filed by 4 p.m. the previous Friday. If the hearing is on a Monday, it must be filed by 4 p.m. the previous Thursday. If you do not file a petition record in time, you will likely lose your court date and have to reschedule.
The petitioner must also serve a petition record index on all the petition respondents by 4 p.m. one full business day before the hearing.
The Petition Record must be in a binder or another form of secured binding, and contain in consecutively numbered pages, or separated by tabs, the following documents in the following order:
a title page bearing the style of proceeding and the names of the lawyers, if any, for the petitioner and the petition respondents;
an index;
a copy of the filed petition;
a copy of each filed response to petition; and
a copy of each filed affidavit that is to be referred to at the hearing.
A petition record may contain:
a draft of the proposed order,
a written argument,
a list of authorities, and
a draft bill of costs.
You are not to include in your petition record affidavits of service, copies of authorities or case law, or any other document unless the parties all consent.
Preparing your Written Argument
You may include a written argument with your petition record. The written argument sets out the argument you are going to make to the court when it hears your petition application. If you don't file a written argument it is still a good idea to write out what you plan on saying. It can help you keep your thoughts organized if you get nervous or are not confident in speaking publicly. If the hearing is a long one, a written argument can help the judge follow along. Your argument will include a list of statutes and cases that you will rely on in your legal argument at the judicial review hearing.
If you can get legal help preparing your written argument it will likely be very helpful. This is true even if you plan on presenting your case to the Court on your own. For more information on finding a lawyer, see Get Help.
Generally, while preparing your written argument, you should:
Try to write your argument well ahead of time: Writing your argument will take a while. Further, if you finish ahead of time, you can take some time away before going back and editing. This sort of distance helps you catch mistakes.
Have a friend proofread your argument: It is helpful to have a "fresh" set of eyes review your writing. They will almost always notice typos. Further, they can let you know what parts they find hard to understand.
Do not exaggerate; do not avoid bad facts: Try to set out the facts of what happened as fairly as you can. If the Court understands that you are being honest, not exaggerating, and not avoiding any "bad" facts, they will trust you. If there are parts of the story that help the other side, you can expect they will raise them anyway, so you want to be one step ahead.
Be specific as to where the error was: The Court should not have to guess at what you say was a mistake made by the decision maker. Be explicit. You want to say something like "the tribunal made a patently unreasonable decision because of x, y, and z".
Book of Authorities
If you want to refer to case law or statues in your argument, you will also need to prepare a book of authorities.
A book of authorities is a binder that contains copies of the cases and statutes you have referred to in your outline.
As noted above, you should have a lawyer help you prepare your outline and identify the cases and statutes that are relevant to your case.
It is helpful for the court if you put your authorities in a three-ring binder with tabs separating the cases and statutes.
You will give the book of authorities to the judge at the hearing. You should also have a copy for yourself, and one for each of the other respondents or their lawyers.
Court Hearing of the Petition
The petition is heard by a judge in court. Rule 16-1 sets out the special information you need to know about petitions. The hearing of petitions is a different procedure than a trial as there are no witnesses; instead the evidence is presented by affidavits only. The steps and procedures you must follow are set out in the Chambers Applications.
What to Bring to Court
You should bring your copy of the petition record as well as copies of your book of authorities for yourself, the judge, and the other parties. It is also a good idea to bring a friend to court with you to give you moral support.
Your Presentation in Court
You may find it useful to write out exactly what you are going to say to the court or make notes to remind yourself what you need to say.
After your presentation, the respondents have their turn to present their side of the story. Take notes about what is said in case you disagree with what they say, but do not interrupt the respondents' presentation. The judge will give you a brief time to reply to what the respondents have said.
Practical information on how to prepare for Court and what to expect at Court can be found in Preparing for Trial.
The Court's Decision
The judge may make a decision at the end of the hearing or give the parties a written decision later.
If the judge gives a decision at the end of the hearing, listen carefully and take notes. The successful party will have to prepare and enter the Court's order, and will have to know what was ordered. For more information on preparing an order of the Court, see Orders.
If the judge gives a written decision later, the court registry will contact you to let you know when the decision will be released. Usually decisions are shared by email.
If you are not successful in your judicial review hearing, you can appeal the decision to the BC Court of Appeal within 30 days.
It can be expensive and complicated to file an appeal, so it is a good idea to get some legal advice about your chances of success before making the decision about whether or not to appeal.

Need Legal Help?
LIVE
Mon - Fri
11 AM - 2 PM

Call or Text Free
1-855-875-8867