Last Reviewed: March 2023
Reviewed by: JES
Download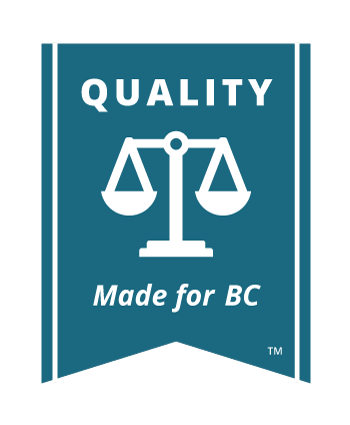 What Can a Lawyer Do for You?
A lawyer can do more than just represent you in Court. They can be your guide through a difficult time in your life. They can explain how complex legal issues apply to you.
A lawyer is on your side. Their job is to make sure that your interests are represented and expressed. They will explain what your rights are, and can identify where you may have risk. You can be completely honest with your lawyer, which can be a great relief.
Hiring a lawyer can be expensive, but not hiring a lawyer can ultimately cost more. A lawyer could help settle a matter quickly, before expenses add up. Having a lawyer also increases your chance of success in Court. Not hiring a lawyer could leave you at risk of an unnecessary loss in Court.
If you are injured and are looking for compensation, many lawyers will take your case on a "contingency" basis. This means that they will not get paid until you get paid.
Many lawyers are now offering "unbundled" legal services. This allows you to use a lawyer for some parts of your case, and do other parts yourself. For example, you might hire a lawyer to draft your Notice of Civil Claim, but choose to represent yourself through the discovery phase.
If you are in a legal dispute, there is no question you will be better off with a good lawyer. However, finding a good lawyer can be hard. If you have not used a lawyer before, or rarely used a lawyer, it can be hard to tell who will be good. Lawyers are often highly specialized. A lawyer who did a wonderful job on your friend's divorce may not be able to help with a landlord dispute.
Lawyer Referral Service This service will put you in touch with a lawyer who will meet to discuss your case for 15 minutes free of charge. This service used to cost $25, but has recently been made free. After this initial meeting the lawyer may provide you with advice, and you may be able to work out an arrangement to hire them.

Before You Hire a Lawyer
What Information to Learn About Your Lawyer
Hiring a lawyer is a big decision. Having a good lawyer who you trust will make your problems much more manageable.
All lawyers are certainly not the same. The law is very specialized. Lawyers who are excellent at one sort of case may have no idea how to handle a different sort. Further, you may find that some lawyers are just a better fit for you.
For that reason, it is important to speak to more than one lawyer, if that is at all possible.
When evaluating a lawyer, you may want to want to consider some of the following things:
Character
Experience
Expertise, and
Fees
Check their Discipline History 
You can check whether a lawyer has been subject to Law Society discipline by looking them up in the BC Law Society's Lawyer Directory. You can search by the lawyer's last name, and if there is a record of them being disciplined by the Law Society you can find out more details.
You can also see how long the individual has been called to the bar in British Columbia on the BC Law Society's Lawyer Directory. However, it is important to know that a lawyer may have been practicing in another jurisdiction before being called to the bar in British Columbia. This means that the individual may have more experience than shows up in that directory. You should be able to find out more about a lawyer from their website and by talking to them about their experience.
Just because a lawyer has faced discipline in the past may not mean that they are not a good fit for you. Lawyers can and do learn from past mistakes. However, this is information that you will want to take into account when deciding whether to hire them.
There are also people who say they are allowed to give legal advice but are not. You may search the Law Society's unauthorized practitioners database to make sure that the person you are speaking to is not listed.
Take Online Reviews with Caution 
Some lawyers will have online reviews which come up when you search their names. These are not always a good representation of a lawyer's skill. Very few clients actually leave reviews for lawyers. It is not like restaurants, where you will get possibly hundreds of opinions. If you have heard positive things about a lawyer from trusted sources, one negative review online might not be a good reason not to use them. On the other hand, if you have doubts about a lawyer, one good review perhaps ought not be enough to change your mind.
Get details on their Billing Practices
Lawyers will bill in different ways. Make sure you know if the lawyer is offering hourly, flat rate, or contingency billing.
"Hourly" is where the lawyer will charge you for the time they spend on a file. This is the most common method of billing.
"Flat rate" billing is where a lawyer sets an amount they will charge you for to accomplish a task. This avoids surprises when you get a bill. However, for more complex matters most lawyers will not offer flat rates, because they cannot predict how much work your case will involve.
"Contingency" billing is where a lawyer will not get paid unless they successfully resolve the case for you. This is often done in personal injury cases where there is little question that you are entitled to some amount of money. You may however have to pay certain expenses, even if you are on a contingency arrangement. Check with the lawyer as to whether expenses (also called "disbursements") will be your responsibility even if you lose. These can be very expensive, particularly if the lawyer hires experts to help prove your case. Note: in British Columbia, a lawyer is not allowed to charge more than 33 1/3% of the total amount they recover as a contingency fee. 
When you are ready to hire a lawyer, see the Lawyer Meeting Preparation.
Need Legal Help?
LIVE
Mon - Fri
11 AM - 2 PM

Call or Text Free
1-855-875-8867