Last Reviewed: October, 2022
Reviewed by: JES
Download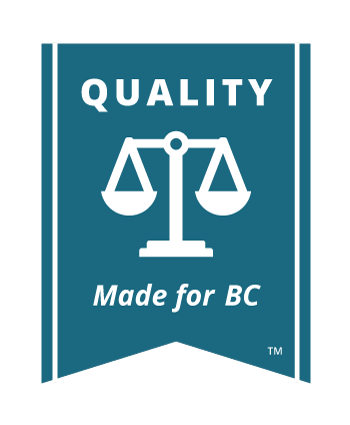 The arraignment hearing will likely be handled by a judicial case manager. This is usually where you enter a plea. If you plead guilty your matter will be set for sentencing. If you plead not guilty, the arraignment hearing will be used to organize some of the logistics for your trial. 
What happens at an arraignment hearing depends on the type of offence that you are charged with. 
Crown election
If the offence you are charged with is a hybrid offence, the Crown will declare at the arraignment hearing whether they are proceeding summarily or by indictment. See Investigation and Charges for more information. 
Court election
Summary offences: If you are charged with a summary offence or the Crown proceeds summarily, your trial will take place in Provincial Court. You do not have a choice.
indictable offences: Except for certain offences such as murder, if you are charged with an indictable offence or the Crown proceeds by indictment, you will have 3 options:
Trial in Provincial Court in front of a judge alone
Trial in Supreme Court in front of a judge alone
Trial in Supreme Court in front of a judge and jury
For charges like murder, there is no choice, the trial must be held in Supreme Court. 
If your matter is set for a Supreme Court trial, you will also have the option of scheduling a preliminary inquiry if the offence you are charged with is punishable by at least 14 years or more in prison. If you choose a jury trial, there will be a jury selection before the trial starts. See the Jury Duty guidebook for more information on how juries are selected.
If you are not sure what type of trial you should pick or if you should ask for a preliminary inquiry, you should get legal advice. 
Other matters
Other things that will be discussed are:
Whether the Crown prosecutor has made full disclosure
the number of police, expert, and other witnesses that the Crown prosecutor intends to call if your case goes to trial
how much time the Crown prosecutor will need to present their case
whether an interpreter is required
whether you want to enter a guilty plea, a not guilty plea, or adjourn for more time to decide. See Pleading Guilty or Not Guilty.
Preliminary Inquiry 
Preliminary inquiries are set before Supreme Court trials. They take place in Provincial Court. The purpose of a preliminary inquiry is for the court to decide if there is enough evidence to have a trial. The Crown presents their evidence and witnesses. Defence counsel (or the accused if self-represented) get to cross examine the witnesses. At the end of a preliminary inquiry, a Provincial Court judge does not decide on guilt or innocence, but only whether there is enough evidence to continue to a full trial. They must determine if a reasonable jury, properly instructed, could convict on the evidence provided in the preliminary hearing. If the judge decides there is not enough evidence, they will discharge the accused. If the judge decides there is enough evidence, the process moves to Supreme Court for trial.
Need Legal Help?
LIVE
Mon - Fri
11 AM - 2 PM

Call or Text Free
1-855-875-8867