Last Reviewed: March 2023
Download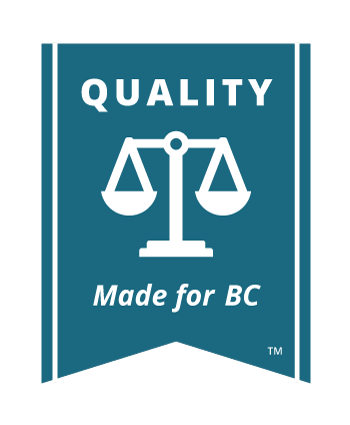 Courts of BC
The Court system in British Columbia has three levels:
Provincial Court: The lower level trial Court, which deals with Small Claims up to $35,000, family, youth criminal offenders, criminal, and traffic matters.
Supreme Court: The higher level trial Court. The Supreme Court also hears appeals from the Provincial Court, and sometimes reviews the decisions of certain provincial tribunals and public decision-making bodies. 
Court of Appeal: The province's highest Court. This Court hears appeals from the Supreme Court. Appeals from the BC Court of Appeal go to the Supreme Court of Canada.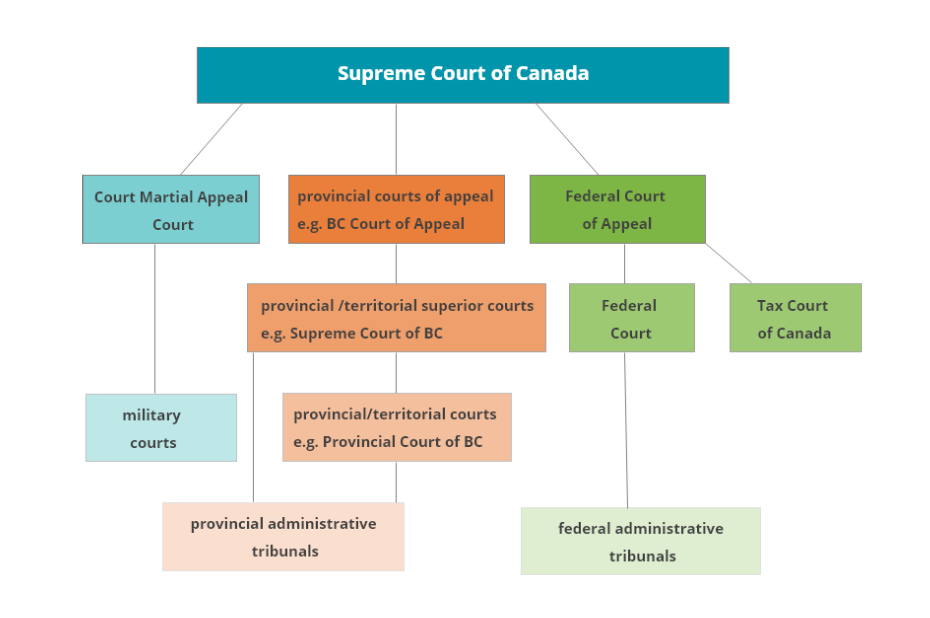 The Federal Court system is separate from the provincial court system. Federal Courts can only hear cases that are specified in legislation. For example, the Federal Court can hear cases about disputes between provinces and territories, taxation issues, or cases involving federal Crown corporations (e.g., the Post Office). Appeals from the Federal Court go to the Federal Court of Appeal, then to the Supreme Court of Canada.
The Supreme Court of Canada, located in Ottawa, is the highest-level Court in Canada. It hears appeals from every Court of appeal in the provinces and territories across Canada, the Federal Court of Appeal, and the Court Martial Appeal Court. There is no appeal from a decision made by the Supreme Court of Canada.
Need Legal Help?
LIVE
Mon - Fri
11 AM - 2 PM

Call or Text Free
1-855-875-8867