Last Reviewed: April 2022
Reviewed by: JES
Download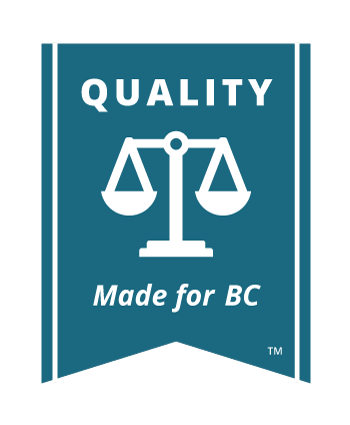 If you are representing yourself in a family law matter, you are going to need to conduct legal research. This can be challenging. You are going to need to identify specific sections of law that apply to your case, as well as list specific past cases that help demonstrate the merits of your case.
NOTE: This Guidebook does not provide legal advice and must not be used as a substitute for the advice that a lawyer may provide. This Guidebook provides general information to help people with matters in the BC Supreme Court.
Legal Arguments
BC Supreme Court processes are very formal. To be successful, you will need to make legal arguments to help the judge make the decision that you want. A legal argument is a specific way to present information in court.
Legal arguments follow this formula: Based on the law, the facts of my case, and the evidence provided, this is the decision I want to court to make (your application). This formula is described below, with an example of a street vendor getting a ticket for selling hot dogs.
Applying the Law to the Facts

Law

Facts

Applying the Law to the Facts
 

Name and section of the relevant acts Case law interpreting the best interests of the child Parenting arrangements should be in the best interests of the child, including the child's need for stability

I have always been the primary caregiver. The other parent frequently travels for work. Testimony about how the children have been cared for and the parties' work situation

It is in the best interests of the children to live with me most of the time as it would provide needed stability and consistency given the history of care and the unpredictability of the other parent's work.
​
Legal research is necessary for you to be able to make legal arguments. You need to understand what laws apply to your case and how the courts have decided in similar situations. You need to be able to prove the facts of your case and present evidence to explain why these laws apply to your case.
This Guidebook provides you with key information to help you conduct legal research to build legal arguments that support your application to the court.
Need Legal Help?
LIVE
Mon - Fri
11 AM - 2 PM

Call or Text Free
1-855-875-8867