Last Reviewed: April 2022
Reviewed by: JES
Download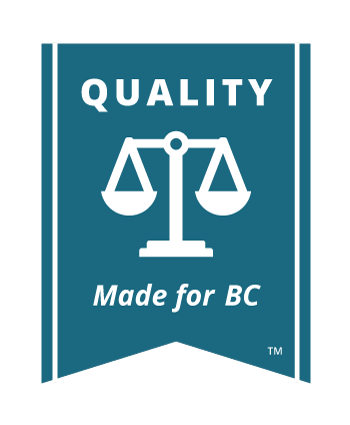 In addition to these SupremeCourtBC.ca Family Law Guidebooks, there is a range of information available online to help British Columbians move forward with their separation or divorce. It is free to access all the websites listed below.
This website provides an online course to help British Columbians learn more about separation and divorce in BC. It is free to use the website and no registration is required. Each year, more than 50,000 users learn about the legal process of separation. Course content is divided into 2 sections: Working it Out and Going to Court. The course includes text, videos and worksheets.
Legal Aid BC Family Law Website
The website provides a broad range of information to help British Columbians learn more about separation and divorce in BC. The site includes practical guides, information and videos. Among the many resources available on this site, users can access a Separation Agreement Guide, Uncontested Divorce Guides, the multilingual Living Together Living Apart publication and more.
The BC government provides a range of information to help separating British Columbians. From the government website, users can learn more about Family Justice Counsellors, the Family Maintenance Enforcement Program, family law court forms, inter-jurisdictional support orders and more.
Dial-A-Law: Divorce and Separation
People's Law School provides Dial-a-law resources that provide information and an audio script on a range of legal help topics. The separation and divorce content covers same of the basics of family law legal issues, such as Requirements for Divorce, Desk Order Divorce, Responding to Divorce Proceedings and more.
Parenting After Separation Course
This online course is provided by the BC Ministry of Attorney General. For many separating parents with issues in BC Provincial Court, it is mandatory to take the course. The course focuses on the emotional experience of separation, communication, problem-solving and making decisions in the best interests of the children.
This website provides age-appropriate information for kids, teens and parents about separation and divorce. It is not a how to divorce website. The content helps British Columbians deal with the realities of coping with family changes due to separation and divorce. The site includes unique resources for kids and teens to deal with their feels, communicate with their parents and understand that it's not their fault.
This website provides thousands of legal help resources available from a range of organizations in BC. The Family Law section includes more than 300 publications, websites, videos and other resources. There is also a section on Common Questions that is especially helpful.
Need Legal Help?
LIVE
Mon - Fri
11 AM - 2 PM

Call or Text Free
1-855-875-8867