Last Reviewed: October, 2022
Reviewed by: JES
Download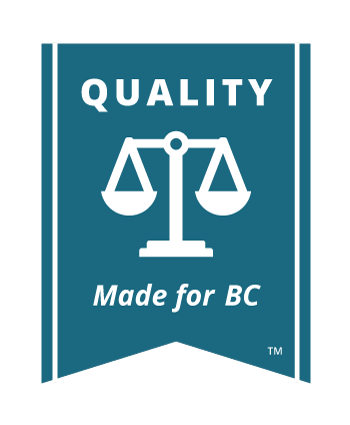 If you are being investigated or charged with a crime you should speak to a lawyer and seek legal representation. Being convicted of a crime can have wide ranging impacts on your life and you could go to jail. For this reason, it is important that you get advice from a lawyer. This Guidebook provides an overview of the adult criminal court process, but does not cover every situation. For more detailed information see the Criminal Law Handbook for Self-Represented Litigants.
NOTE: This Guidebook does not provide legal advice and must not be used as a substitute for the advice that a lawyer may provide. This Guidebook provides general information to help people with criminal matters in the BC Supreme Court.
Courts & Criminal Law
Both the Provincial Court and Supreme Court have a role in the criminal justice system. However, most criminal cases start and end in Provincial Court. The table below shows how the criminal justice process is divided between the two courts:
Provincial Court

Supreme Court

Most bail hearings
Preliminary inquiries
Youth criminal trials
All summary offence trials 
Most indictable offence trials (where the accused chooses a trial in Provincial Court)

Trial for indictable offences (where the adult accused chooses a trial in Supreme Court
Jury trials
All adult murder trials (and other very serious crimes)
Some appeals from Provincial Court
There are also a number of specialized courts within the Provincial Court criminal system designed to respond to the particular needs of specific communities. These courts include:
Downtown Community Court,
Domestic violence courts,
Indigenous courts, and
Drug Treatment Court.
Youth Criminal Justice System.
Youth criminal cases have different procedures and protections than adult cases. The Provincial Court hears virtually all criminal cases involving youth from ages 12 to 17, and that includes the charge of murder. Youth in Canada cannot be "tried as an adult", but if they are found guilty of a very serious offence, the Crown could ask that they be sentenced as an adult. These guidebooks do not cover the process for youth criminal cases.
People Involved
Accused persons are those who have been charged with a crime. In Canada, a person charged with a crime is considered innocent until proven guilty, which is why they are called the "accused". 
Crown Counsel are the lawyers responsible for laying charges and prosecuting criminal offences. They are sometimes referred to as "prosecutors" or simply "Crown". While they are employed by the government, their role is to represent the public. They do not represent the government, police, or the victim of a crime. Their job is to ensure justice is done, not to get a guilty verdict. 
Defence Counsel are lawyers who advise and represent accused persons. Their job is to ensure that the accused's rights are protected and they get a fair process. They will negotiate with the Crown, question witnesses at trial, and argue in favour of the accused. 
Duty Counsel are free defence lawyers who work out of the courthouse. They can help in bail hearings and brief appearances, but do not represent accused in trial.
The Judge makes sure the rules of court are followed and that the case is dealt with fairly. They have a number of responsibilities throughout the process including:
hearing bail hearings and deciding whether to release the accused,
deciding whether disputed evidence should be allowed into a trial,
deciding whether an accused is guilty or not guilty after trial (if there is no jury),
giving instructions to the jury (if there is one) and helping them understand the law, and
sentencing someone convicted of an offence.
In Provincial Court, you refer to the judge as "Your Honour". In Supreme Court, you refer to the judge as "Justice" or "Madame/Mister Justice".
The Jury is made up of members of the public and are charged with deciding whether an accused is guilty or not guilty after trial. Jury trials only happen in Supreme Court. People accused of indictable (more serious) offences usually get to choose whether they want a trial with a judge and jury, or judge alone. 
Witnesses are very important to the criminal process. The judge or jury will decide whether to convict an accused based on the testimony of witnesses as well as other evidence. Victims of crime are particularly important witnesses at trial but also at sentencing. Victims can speak to the impact the crime had on them which can help a judge decide a proper sentence. 
Justices of the Peace (JPs) and Judicial Case Managers (JCMs) are judicial officers who may preside over uncontested, non-adjudicative pre-trial hearings (such as first appearances). JCMs are responsible for managing case flow and trial scheduling. You can refer to JPs or JCMs as "Your Worship".
Sheriffs provide security in courthouses, oversee the administration of the jury selection process, and transporting accused persons from correctional institutions to court. 

VictimLinkBC is a toll-free, confidential, multilingual service available across B.C. and the Yukon 24 hours a day, 7 days a week and can be accessed by calling or texting 1-800-563-0808 or sending an email to VictimLinkBC@bc211.ca.
Need Legal Help?
LIVE
Mon - Fri
11 AM - 2 PM

Call or Text Free
1-855-875-8867