Last Reviewed: March 2023
Reviewed by: JES
Download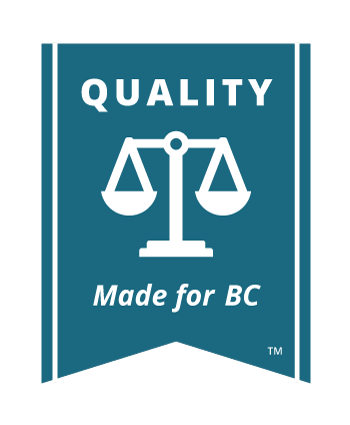 Responding to a Petition Basics
When you have been served with a petition, you might find it helpful to talk to a lawyer about what you need to do. You only have a short time to file your reply with the court. Be sure to review the whole document carefully as soon as you get it. Do not ignore a Petition! If you do nothing, the petitioner can get a default judgment against you. Defending a lawsuit is complicated and time-consuming and the consequences of doing things late or incorrectly may be serious. For more information on how to find legal help, see Get Help.
The person who started the proceeding is called the "petitioner". The person responding is called the "petition respondent".
Generally, you must be personally served with the petition and supporting affidavits. Someone (usually a person called a process server) should have handed you the document either at your home or work.
However, if a person has difficulty serving you, the Rules provide for other ways for you to be served. If the claim is against a company, the company may be served through its registered office or its officers.
You have been served once the document has been left with you. Once you have been served, procedural time limits relating to your lawsuit begin to run.
Once you have filed your response and affidavits with the registry, you need to serve them on the petitioner. You can do this by faxing or delivering the documents to the petitioner's address for delivery in the petition. You can mail the documents by ordinary mail to the person's address for service. You may fax or email the documents only if a fax number or email address is included in the address for delivery. Go to Serving Documents to learn more. 
Important Time Limits
Once you have been served with a petition, you need to file a response to petition (Form 67) and supporting affidavits. For more information on preparing affidavits, see Affidavits.
These documents will tell the petitioner that you want to participate in the petition. They will also set out your side of the case. It also provides your address for service, this is where they can send documents to you.
You will need to prepare, file, and serve a response to a petition within 21 days (if you live in Canada). How long you have to respond depends on where you live and were served:
| | |
| --- | --- |
| Time Limit | If you live (and were served): |
| Within 21 days of service | within Canada |
| Within 35 days of service | in the United States |
| Within 49 days of service | anywhere else in the world |
When you calculate the number of days you have to file a response, you do not include the day you were served.
Failing to File a Response to a Petition
If you have been served with a petition and do not file a response, the petitioner is not obligated to give you notice of the time and date of the hearing of the petition. There may be a hearing without you. Once this happens, you may no longer have the opportunity to tell the court why you oppose the petitioner's claim against you.
Late Filing of a Response
If you wish to defend yourself but have filed your response late, the registry will still accept it for filing. When you file the response, ask the registry to check to see if a hearing has been held without you. If it has, you may be able to bring an application to the court to ask for the order to be set aside. For more information about bringing a court application, see Chambers Applications.
You may be familiar with court proceedings and trials. However, proceedings commenced by petition are different in several ways. In a petition proceeding, there is no trial with witnesses. Instead, evidence is presented by affidavits. For more information on affidavits, see Affidavits.
An affidavit is a form of evidence. It is a written statement of facts confirmed to be true.
Need Legal Help?
LIVE
Mon - Fri
11 AM - 2 PM

Call or Text Free
1-855-875-8867