Last Reviewed: October, 2022
Reviewed by: JES
Download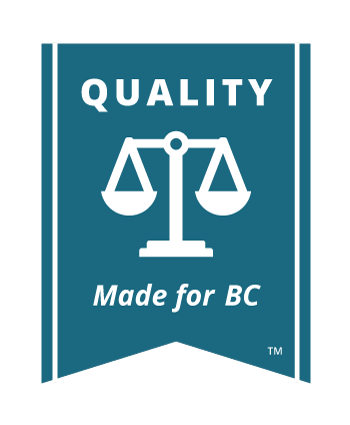 It's important to talk to a lawyer as soon as you have been arrested, found out you are being investigated or have been charged with a crime. Never plead guilty without talking to a lawyer first. You have the right to represent yourself and to appear in court without a lawyer. However, if you can do so, it is highly advisable to get a lawyer. 
Getting a lawyer
Any criminal charge is serious and could significantly impact your life. A lawyer can:
represent you throughout the criminal process including a bail hearing and trial,
explain the charges against you, 
help you understand Crown's evidence, 
provide you with legal options according to your situation, 
discuss sentencing possibilities if you are found guilty, and 
help you decide how you should proceed. 
Legal Aid BC: If you do not have a lawyer because you cannot afford to pay for one, you can apply for a free lawyer through Legal Aid BC. Visit Legal Aid BC or call 604-408-2172 (for Vancouver) or 1-866-577-2525 (elsewhere in BC) to see if you qualify. Even if you do not qualify for full representation, you may still qualify for other legal help. 
Aboriginal Legal Aid BC provides legal aid advice and representation specifically for Indigenous people and issues specifically affecting Indigenous people. Visit Aboriginal.legalaid.bc.ca for more information. 
Access Pro Bono: If you are not eligible for government-funded legal aid, you may still qualify for free or low-cost assistance from Access Pro Bono. See Access Probono or call 1-877-762-6664 for more information. 
Rowbotham Application
If you are denied a lawyer through Legal Aid BC, in certain circumstances, you may make an application to a judge to delay your case until the government agrees to provide a free lawyer through Legal Aid BC. This is called a "Rowbotham Application".
To qualify, you must show that you:
Need a lawyer but cannot afford one
Have been denied Legal Aid
Face a serious criminal charge
Face a complex criminal proceeding

Representing yourself
If you are representing yourself, you should take the time to get as much information as you can so that you can represent yourself in the best way possible. In addition to this guide you should read:
Representing Yourself in a Criminal Trial, Legal Aid BC
Criminal Law Handbook for Self-Represented Accused, Canadian Judicial Council
Even if you are not eligible for free representation by a lawyer, you may be able to get free legal advice services, including through:
Duty Counsel: lawyers at the BC Provincial Court who provide advice about criminal charges, court procedures, and legal rights. For more information, click here.
Brydges Line at 1-866-458-5500: a province-wide toll-free telephone service for people arrested, detained, and under investigation, available 24 hours a day, 7 days a week.
Advice counsel - Legal Aid BC at 1-888-595-5677: a province-wide toll-free telephone service with lawyers providing legal advice for someone who is in custody awaiting a bail hearing, available over the phone during the evenings and on weekends and holidays.
For information about the law, you can go to the library or look online. Here are some online resources to get you started:
You can also search for Legal Aid BC publications on specific offences. Here, you can find handbooks on representing yourself for certain crimes, including:
Assault
Breach of a court order
Mischief
Possession of an illegal drug
Possession of property under $5,000 obtained by crime
Theft under $5,000
Need Legal Help?
LIVE
Mon - Fri
11 AM - 2 PM

Call or Text Free
1-855-875-8867